Activist Named Emerging Leader
4/21/2015, 3:35 p.m.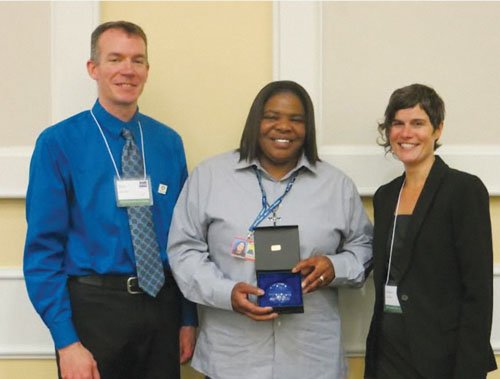 The Oregon Public Health Institute has honored Portland civil rights activist LaKeesha Dumas as an emerging leader and named her to the group's board overseeing community health projects.
In case you don't remember, Dumas and her wife, O'Nesha Cochran-Dumas, were the first black lesbian couple married in Oregon last May and have been active in the Portland LGBT activist community, including as members of the Portland Black PFLAG chapter.
"My commitment is to the health and wellness of my community in all aspects," she said.
Dumas has worked as an advocate for reducing disparities in her community and brings her experience from working as a member of the board of the Oregon Community Healthy Worker Association. She also sat as chair of the Traditional Health Worker Commission and led several other community advisory councils.
In 2014, the Oregon Public Health Institute nominated her for the Oregon Public Health Association Emerging Leader Award. The institute is an independent non-profit organization.