Mural Debut Celebration
Honoring women of color, past and present
8/4/2015, 3:19 p.m.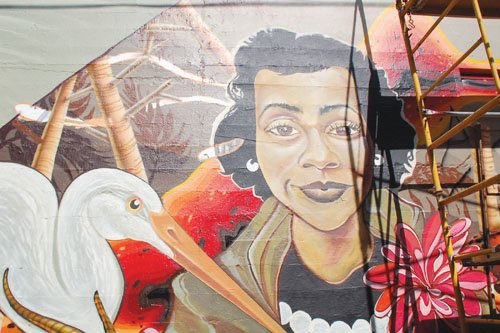 The Black United Fund of Oregon invites the community to a Saturday celebration and opening of its new mural project on Northeast Alberta Street.
The organization worked with Vox Siren, a creative change agency that focuses on promoting gender equality, to create a mural that depicts civil right leader Coretta Scott King and other distinguished women of color.
The mural was supported through the Public Arts Murals Program, administered by the Regional Arts and Culture Council.
Powerful women leaders including Kimberlee Sheng, the executive director of the Black United Fund of Oregon; Tiffani Penson, Portland's minority evaluator program and supplier diversity officer and a Black United Fund of Oregon board member; and Zoe Piliafas, co-founder of Vox Siren; will be speaking about the impact of the Black United Fund; the importance of collaboration to make progress; and the influence of women in the past and going into the future.
Local DJ Deena Bee will provide live entertainment while activities will be offered for children of all ages. Mural artists Eatcho and Jeremy Nichols will also be available to discuss their work. The family friendly celebration takes place from 2 p.m. to 5 p.m. and is free and open to the public.