Stage Set for Alberta Street Fair
8/4/2015, 11:37 a.m.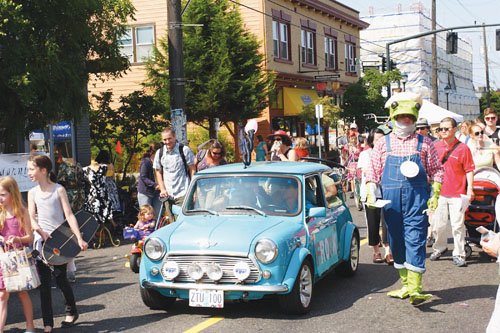 The 18th annual Alberta Street Fair brings its eclectic mix of vendors, activities, food, music, and events to the popular northeast Portland thoroughfare this Saturday, Aug. 8.
Hosted by Alberta Main Street, the event is one of Portland's most beloved neighborhood street festivals, drawing more than 25,000 people each year.
This year festival includes 300 vendors, 3 stages of music, and 2 beer gardens. The events are kicked off by the Kids Parade on Saturday, which welcomes children of all ages to dawn costumes and musical instruments to meet up at 10:30 a.m. at the Alberta Co-op's parking lot on the corner of Alberta and Northeast 15th Avenue.
The festival goes until 6 p.m. and is free and open to the public. For more information, visit albertamainst.org.