Free Vaccines for Clark County Students
8/11/2015, 11 a.m.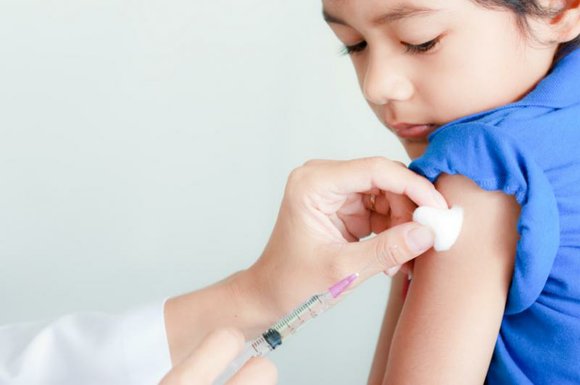 Youth under the age of 19 are able to get free immunizations to keep themselves up to date and healthy for the approaching school year. All vaccines required to enroll in school in the State of Washington are free, though some administrators may charge a small administrative fee, which can be waived for low-income families who ask. Vaccinations protect children from many serious diseases and are required for most students entering various grade levels. Sometimes, the cost of immunization can be prohibitive, but Clark County students can go to a number of clinics and receive them free of charge.
Part of the push for wide-spread immunization comes after Clark County experienced a large whooping couch outbreak in 2015, with 259 cases as of late July, compared with only 25 cases by this time last year. "We're starting to see fewer new cases now school is out and kids aren't spending as much time in close contact," said Dr. Alan Melnick, Clark County Health Officer. "However, we're concerned that this potentially serious disease could make a comeback in the fall, after school starts. My message to parents is to please make sure your kids are current on their whooping cough vaccines and all other recommended vaccines."
Most Washington students are required to stay current on their vaccinations to enroll in school. However, just over 5% of Washington's students in the last school year were exempted for religious or personal reasons. Clark County's vaccine exemption rate is even higher at 7%, and ranged up to 43% in local schools. "This is concerning because many diseases require high vaccination rates to ensure there's enough widespread immunity in the population to protect others who have not developed immunity or are unable to get vaccinated," said Dr. Melnick.
A number of clinic options are available. The Battle Ground Community Center, 912 E. Main St. will host their free immunization clinic on Friday, Aug. 21 from 3 to 6 p.m. by appointment, which can be made by calling (360) 566-4409. The Free Clinic of Southwest Washington, 4100 Plomondon St. will offer a walk-in immunization service for uninsured children only on the first and third Wednesday of the month from 5 to 7 p.m. and can be reached at (360) 313 – 1390. Hudson Bay High School, 1601 E. McLoughlin Blvd. will offer a back-to-school immunization clinic on Wednesday, Aug. 19 from 10 a.m. to 2:30 p.m. and can be reached at (360) 313-4733. The Sea Mar Community Health Centers at 7410 E. Delaware Lane will offer their free vaccinations for children under the age of 19 on Thursday, Aug. 27 from 8 a.m. to 5 p.m. by appointment only and can be reached at (360) 566 – 4409. For more information, Clark County residents are encouraged to visit doh.wa.gov/CommunityandEnvironment/Schools/Immunization/VaccineRequirements.