Organic Brews at Overlook Park
8/12/2015, 1:37 p.m.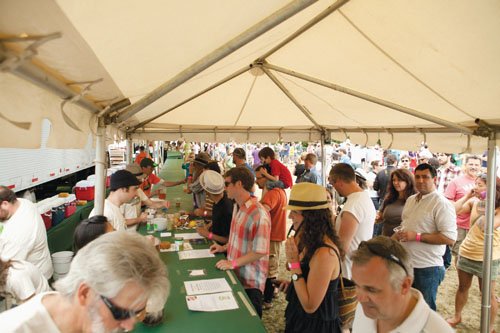 Two of Portland's beloved industries – organic beer and sustainability – come together this week at Overlook Park in north Portland.
The Organic Brewers Festival will have over 52 craft beers, ciders, and meads from three dozen producers and feature music, food, sustainability-oriented vendors, non-profits and a children's area, all in the beautiful park which overlooks downtown Portland and the Willamette River.
The festival opens from noon to 9 p.m. on Thursday, Friday, and Saturday and from noon to 5 p.m. on Sunday. Admission into the event is free, but the purchase of a $7 reusable, compostable cornstarch cup is required for tasting beer, as are tokens, which sell for $1 apiece.
Because of the nature of the event, there is no parking provided. Participants are encouraged to use public transit, walk, or bike. Overlook Park is across the street from a TriMet Yellow Line Max Station.