Spectacular Act of Nonviolent Civil Resistance
8/12/2015, 1:22 p.m.
Conflict transformation scholar Tom Hastings described the #ShellNo protest in Portland as follows: "So many Portlanders turned out over two days. Yes, they brought down the airborne activists and cleared the kayakivists out of the way and bullied their oil rig through. But they lost, big time, in the view of Portlanders. I saw entire families just out to support for hours on end. So many kids! And spirits were so good, so sweet, so positive. Big oil lost; they just don't know it yet."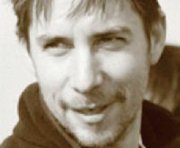 Of course there are those of us who say that activists and their supporters are hypocrites. The ropes they used to hang bellow the bridges, their puffy coats to keep warm, their kayaks, their life vests, etc. all are petroleum-based products. Should those of us who drive cars and have many of the privileges of Western societies be excluded from challenging dangerous oil drilling? If purity is required, virtually no one will ever qualify and we should thus never hear disagreement from our citizenry to corporate or governmental policy, i.e., the end of democracy.
While the protest in Portland got worldwide attention, the reality of our news cycle is that another mass shooting or announcement of a new presidential candidate will take over the headlines momentarily. At the same time it is clear that these acts of nonviolent civil disobedience gave a boost to the sustained effort of preventing Shell and any other corporation from drilling for oil in the Arctic.
The activists very well knew that they ultimately would not prevent the ship from passing. The stated goal of this action by Greenpeace was to get President Obama to reject Arctic drilling. Just like the ship when it first turned around, the Obama administration now has an opportunity to change its course. Thanks to the activists, any attempts at Arctic drilling from now on will be under far more scrutiny and political leaders now have more space to act.