Church Fish Fry Friday
8/18/2015, 1:37 p.m.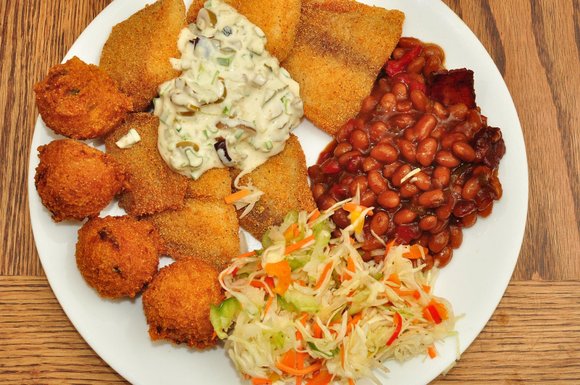 Immaculate Heart of Mary Church invites the community to an authentic old-fashioned fish fry dinner and fundraiser this Friday, Aug. 21.
The meal will be prepared by three of the finest church fish fryers in the Portland area and will feature catfish, hush puppies, coleslaw, red beans and rice, pound cake, coffee, tea, and punch. Baked fish will also be available to those who prefer the non-traditional.
Dinner will be serviced in two parts with take-out meals available from 3:30 p.m. to 7:30 p.m., and dine-in options open from 5:30 p.m. to 8:30 p.m. Tickets are $20 for adults and $10 for children under 10. All proceeds go to the Immaculate Heart ministries.
The church is located at 2926 N. Williams Ave. and tickets will be available at the door the night of the event and beforehand by calling the parish office at 503-287-3724.