Vancouver's Wine & Jazz Festival
Weekend brings hot jazz, fabulous wines, and fine art
8/18/2015, 2:50 p.m.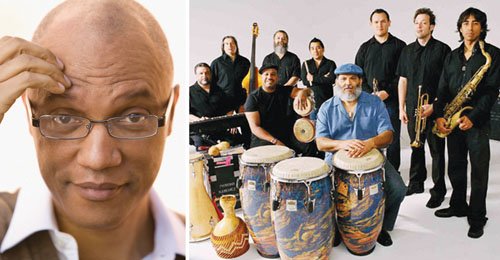 One of the best summer concert venues returns this weekend for the 18th annual Vancouver Wine & Jazz Festival at Esther Short Park in downtown Vancouver.
Opening Friday, Aug. 21 and running through Sunday, Aug. 23 the festival has one of the best concert lineups from the past 10 years, according to the event's artistic director Michael Kissinger.
"We are bringing some of the most-acclaimed jazz artists in the world to the festival, as well as some up-and-coming artists who are breaking out onto the national scene. So when people come this year, they will hear both well-established legends as well as new faces performing incredible music," Kissinger said.
The major acts include The Manhattan Transfer, Grammy-winning vocal jazz legends; Arturo Sandoval, one of the world's greatest jazz trumpeters; Poncho Sanchez, the Grammy-winning Latin Jazz band leader and percussionist; and Billy Childs, one of the most acclaimed jazz pianists and composers of our time.
Local and regional bands will also be performing—including the acclaimed Seattle Jazz Singers, Flamenco and Brazilian Jazz band Camnihos Cruzados and Portland-based Go By Train, led by guitarist and bandleader Dan Balmer.
The festival also gives a nod to patriotism and United States military, with performances by the 56th Army Jazz Band from Joint Base Lewis-McCord and the Portland-based 234th Army Reserve Jazz Band.
With great music performed by world-class musicians, partnered with fine arts and crafts, 200 wines and delicious food, what more do you need to create a perfect weekend?"
Seating is general admission on the lawn. Blankets and low-back sand chairs are permitted. Tickets are $20 at the gate on Friday and $25 at the gate for Saturday and Sunday with a three day pass charging $55.
Discount advance tickets and all festival information is available at vancouverwinejazz.com.