On Alberta Street
'The Tattoed' at Guardino
8/26/2015, 3:57 p.m.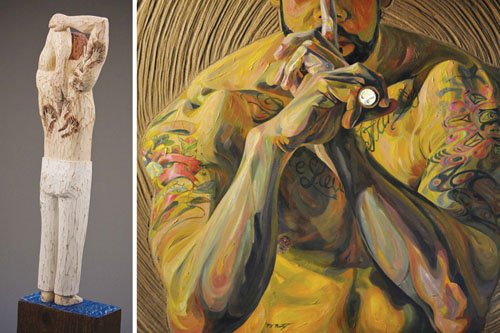 Two local artists have created works from the same model in their new exhibit entitled 'The Tattoed," the September show at Guardino Gallery, 2939 N.E. Alberta St. Christopher B. Wagner works with carved and painted wood and Paul X. Rutz is an oil painter.
In addition, the gallery's feature area will show "Imaginary Landscapes," works by Jennifer Joyce, a painter whose work is whimsical and colorful

An opening reception with the artists will take place on Thursday, Aug. 27 from 6 p.m. to 9 p.m.