Celebrate Black Restaurants
8/26/2015, 4:09 p.m.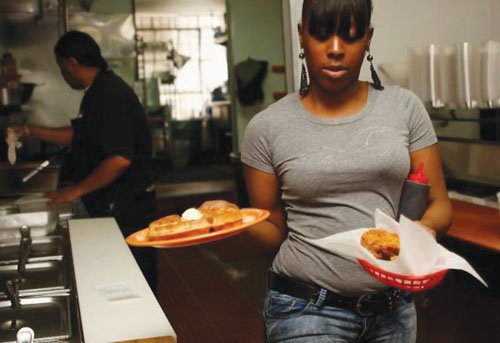 A group of Portlanders are encouraging the patronage of African-American-owned restaurants this weekend as part of National Black Business Month.
The goal is to support businesses that have historically been marginalized or difficult to keep going because of the nature of access to start-up capital and costs of restaurant ownership and maintenance.
Portland activist Bertha Pearl provided a list of some of the black-owned restaurants in the area, many of which are listed at the event page for Portland, facebook.com/events/1633277300277946. Some of the locations are Po'Shines Café De La Soul, Crown Q, Cannon's BBQ, Stoopid Burger, Alberta Street Fish and Chips, Chez Dodo, Olive or Twist in the Pearl, A Heavenly taste of Miracles Club, Horn of Africa, and dozens more.