Mysterious Fatal Crash
Woman loses life outside her home
8/28/2015, 11:21 a.m.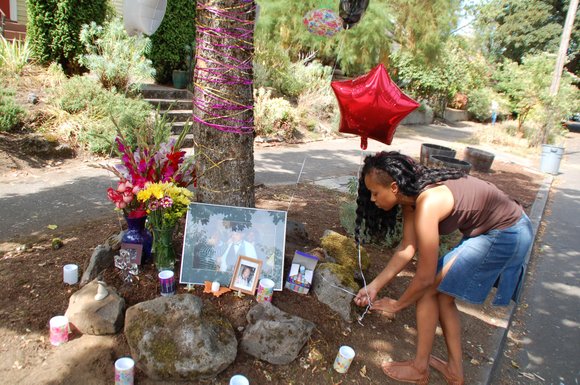 Authorities are still trying to find out how a Portland woman lost her life last Wednesday evening, Aug. 26.
Investigators found the body of Mary "Leecie" Taylor Edwards, 56, near a tree on Mallory Avenue just north of Alberta Street in northeast Portland, seemingly having been hit and run over by her own vehicle.
Authorities are reviewing information that she may have suffered a medical event while the car was running.
Friends and family have set up a memorial for Edwards along the street where the crash happened, just doors down from where she lived, hoping to honor her life as a longtime resident of the neighborhood.
The vehicle was towed from the scene to allow further analysis and investigation.