Kobe Bryant to Retire at Season's End
12/1/2015, 4:35 p.m.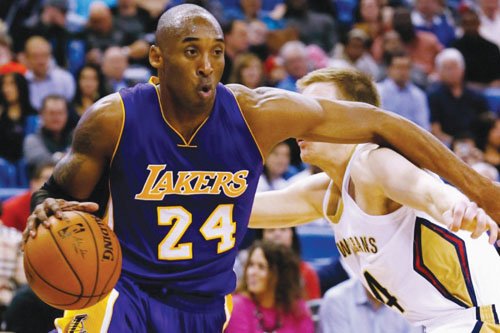 (AP) — Kobe Bryant has decided to retire after this season, ending his 20-year career with the Los Angeles Lakers.
The 37-year-old Bryant is third-leading scorer in NBA history.
"My heart can take the pounding. My mind can handle the grind. But my body knows it's time to say goodbye," Bryant wrote in a social media post.
Bryant went straight from high school in suburban Philadelphia to the Lakers in 1996, and he earned five championship rings and 17 All-Star selections during two decades with the franchise -- the longest tenure with one team in NBA history. Bryant also won two Olympic gold medals.
But Bryant's last three seasons have ended early due to injuries, and he played in only 41 games over the previous two years.
"Kobe Bryant is one of the greatest players in the history of our game," NBA Commissioner Adam Silver said. "Whether competing in the Finals or hoisting jump shots after midnight in an empty gym, Kobe has an unconditional love for the game. I join Kobe's millions of fans around the world in congratulating him on an outstanding NBA career and thank him for so many thrilling memories."