Survivor Wins Makeover
12/1/2015, 3:53 p.m.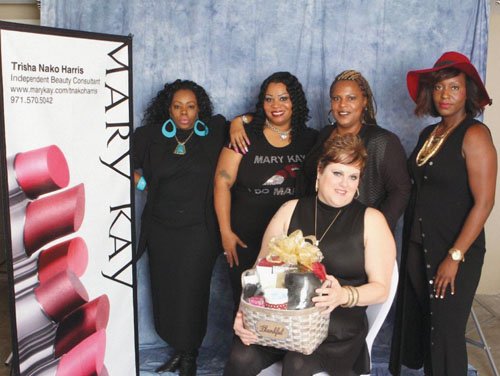 A group of business owners from the African American community have come together to recognize the harm of domestic violence and provide something positive to a survivor of abuse.
Kacy Jo Desrosiers was recently celebrated as a "Phenomenal Woman" contest winner as someone who has suffered adversity and is on her way to recovery.
She received a full makeover courtesy of Chisa Sanders, owner of A New U, along with new clothes from Monique Johnson, owner of the House of Johnson. Other shop owners came forward as well, including jewelry provided by Loretta Johnson, owner of An Eye for Styles. A free photo session came via Antonio Harris Photography and a full make up session came with makeup artist Trisha Nako Harris, who is also a Mary Kay sales director.
The contest was part of the Phenomenal Woman Search, a way to recognize domestic violence survivors and Domestic Violence Awareness Month. To get involved or nominate someone for the coming year, write HarrisP@Trimet.org.