50 Years of Making College Achievable
Building future opportunities and success
Marc H. Morial | 12/2/2015, 3:53 p.m.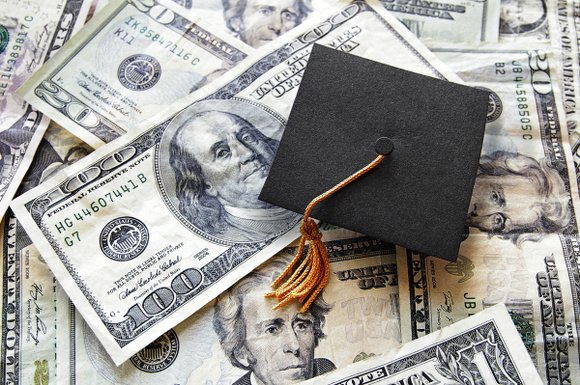 There is good news coming from the halls and classrooms of our nation's high schools.
High school graduation rates are on the rise, which means the dropout rate has fallen and continues to fall. For the first time since states began uniformly calculating graduation rates in 2008, the nation's overall graduation rate reached a high of 81 percent for the 2012-2013 school year.
While deep achievement gaps remain the norm, preliminary data from the Department of Education for the 2013-2014 school year also reveals a narrowing of the graduation gap between white students and students from low-income families, students of color, students with disabilities and English language learners.
As we usher greater numbers of high school graduates into the workforce, are we prepared to ensure that—for those who want it, but cannot afford it—their journey in education does not end on a high school graduation stage?
Today's technology-fueled, fast-paced, global economy was not our nation's reality when President Lyndon B. Johnson signed the Higher Education Act of 1965 into law half a century ago, but even then, Johnson had the foresight to recognize the value of a post-secondary education, understanding that our nation would ultimately, "reap the rewards of their wiser citizenship and their greater productivity for decades to come."
In its 50 years of existence, the Higher Education Act has offered financial aid, grants, federally guaranteed loans and work opportunities to millions of high school graduates. It has opened the once closed doors to higher education to low-income families, making college affordable for millions of families who could not afford the necessity.
Like its legislative companion, the Elementary and Secondary Education Act of 1965—created to close the education achievement gap between lower- and higher-income children in our nation's public schools—the Higher Education Act was a powerful cornerstone in the president's "War on Poverty" initiative.
He understood, as we understand, that education continues to play an integral role in future opportunities and success. Our recognition of Johnson's foresight must move beyond appreciation and accolades. We must, and can, continue to build on the success of the Higher Education Act.
This current generation has both the opportunity and the obligation to be the architect of the next great advance in higher education. We must ensure that colleges are held accountable for skyrocketing tuition hikes. Any reauthorization of the act must address the growing problem of students saddled with outsized student loan debt after graduation. Funding for Pell grants should not be compromised and there are still improvements to the student loan process that need to be made to ensure access to affordable quality education.
Education has always proven to be a wise investment—and an economic imperative.
Better educated citizens and a highly skilled workforce will always strengthen our country and our economy and our global economic standing. We know that today there are fewer and fewer viable career options for individuals who only have a high school diploma. To deny our rising numbers of high school graduates the opportunity to climb the ladder of success because of financial disadvantage is unfortunate, unnecessary and unwise. When we ensure equal opportunity to education—regardless of your background—we ensure a stronger America committed to growing its middle-class, and we remain committed to the heart and purpose of the Higher Education Act.