Ugly Truths It's Way Past Time for America to Face
The scars left on college campuses
Marian Wright Edelman | 12/2/2015, 2:30 p.m.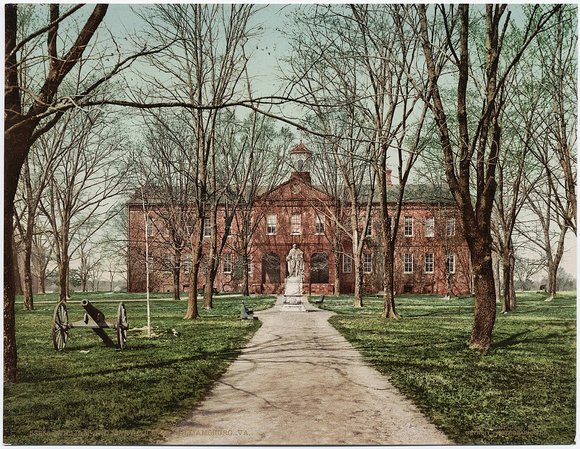 Georgetown University President John J. DeGioia recently announced the university will rename two buildings on campus named for two 19th century Georgetown University presidents: Thomas F. Mulledy, who in 1838 arranged the sale of 272 slaves from Jesuit-owned Maryland plantations and used the profit to pay Georgetown's construction debts, and William McSherry, who also sold other Jesuit-owned slaves and was Mulledy's adviser. The sale ignored the objections of some Jesuit leaders who believed using the money to pay off debt was immoral and their demands that families be kept together.
Georgetown's action followed a student sit in outside President DeGioia's office but it was part of a longer ongoing process examining the university's historical connections to slavery. The renaming was one step recommended by the Working Group on Slavery, Memory and Reconciliation established by the president this school year.
Recently student protesters at Yale University repeated calls to rename its Calhoun College honoring slave-owning Vice President and South Carolina Sen. John C. Calhoun, already a subject of campus wide discussion. For years the college featured a stained glass window depicting Calhoun with a chained black slave kneeling in front of him. After complaints the slave's image was removed but Calhoun's remains as does his shameful legacy that haunts our nation still.
Georgetown and Yale are among the growing number of colleges and universities struggling to come to terms with their historical connections to slave owners, slave labor, and slave profits and the scars they leave on campuses and our nation today. What values do we want to hold up for our young as worthy of honor and emulation?
Brown University in Providence, R.I., was the first Ivy League university to move forward with a large scale investigation of its history under the leadership of former president Ruth Simmons. In 2003 she appointed a Committee on Slavery and Justice to learn more about Brown's past ties to slavery and wealthy benefactors involved in the trans-Atlantic slave trade. The Brown family included slave owners and slave traders as well as at least two members who became active abolitionists. The committee learned 30 members of Brown's governing board owned or captained slave ships and slave labor was used for some of the school's construction.
Brown is far from alone. In his groundbreaking 2013 book Ebony & Ivy: Race, Slavery, and the Troubled History of America's Universities, Massachusetts Institute of Technology scholar Craig Steven Wilder documented many of these connections. In the book's prologue he says: "In short, American colleges were not innocent or passive beneficiaries of conquest and colonial slavery . . . The academy never stood apart from American slavery—in fact, it stood beside church and state as the third pillar of a civilization built on bondage."
The nation's oldest colleges depended on direct and indirect wealth from slavery and the slave trade. Slaves helped build many university buildings including some at Thomas Jefferson's University of Virginia. Students sometimes brought slaves to college to serve them, as George Washington's stepson did when he attended King's College in New York City, now Columbia University. Many university founders and early presidents owned personal slaves including Dartmouth, Harvard, the College of New Jersey (now Princeton University) and more, and some colleges owned slaves.