Heart and Soul of Flamenco
12/3/2015, 4:15 p.m.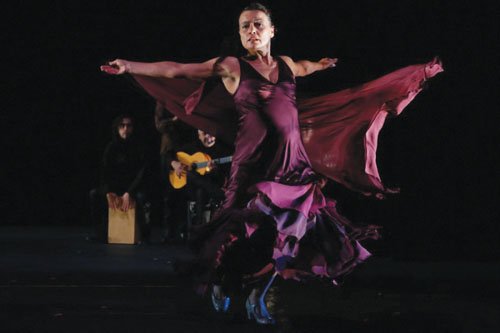 White Bird presents the return of Soledad Barrio and her Noche Flamenco dance company, one of the most authentic flamenco touring groups in the field today. Shows are scheduled Thursday, Dec. 3 through Saturday, Dec. 5 at the Newmark Theatre, downtown.
The star of the program is Soledad Barrio, a performer the New York Times calls "one of the great dancers of any genre," and a person who critics say brings essence, purity, and integrity to one of the world's most complex and mysterious art forms.
The Noche Flamenca company is also composed of dancers Marina Elana, Laura Peralta, and Xianix Barrera, guitarist Salva De Maria, and singers Manuel Gago and Emilio Florido.
Tickets start at $26 and are available at whitebird.org and at Portland's 5 Box Office, 1111 S.W. Broadway. Shows begin each night at 7:30 p.m.