In Loving Memory
Ricky Clark
12/8/2015, 1:50 p.m.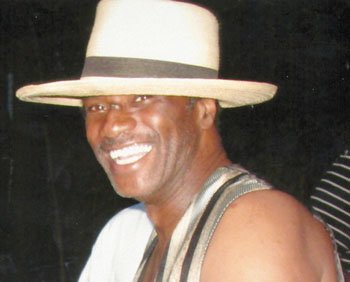 Ricky Van Clark was born on July 27, 1957 in Portland, to Hilary Thomas Clark and Doshie Lee Clark. He was the ninth and last child born into this blended family that included four brothers and four sisters.
Ricky never married or had children but had dozens of nieces and nephews who loved him and are heartbroken by his death. He is survived by his brothers Ozie Johnson and Harold Clark of Portland, Larry Clark of Phoenix, Ariz., his sisters Lurlene Shamsud-Din and Linda Beasley of Portland, Carolyn Gamble of Sacramento, Calif., and Beverly Edmondson of Roseville, Calif.; brothers-in-law Jeddy Beasley and James Edmonson; and sister-in-law, SK Clark. His mother and a brother, Donald Clark, pre-deceased him.
For good or for bad, Ricky always brought his full self to the party. "The baby" will be missed by his many families including those from the community who struggled with addiction as he did. His father, his siblings, his aunts and uncles, cousins, nieces and nephews knew his heart and his generous spirit.

A viewing will be held on Saturday, Dec. 12, at Terry Family Funeral Home, 2337 N. Williams Ave. from 1 p.m. to 5 p.m. A private memorial service for family and close friends will be held at a later date.