Worst One Day Rainfall
12/8/2015, 1:08 p.m.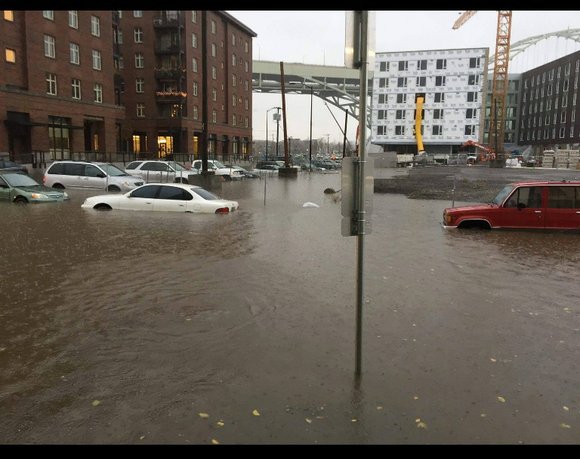 A torrential downpour caused major flooding in the Portland area Monday after more than 3.3 inches of rain fell on Portland over a 24-hour period, breaking a record for the most rain in one day.
Flooded city streets delayed streetcars, MAX trains, and other public transit. A landslide on Northwest Cornell Road shut down the entire street, and a sink hole believed to be caused by water-soaked soils closed the entrance to Mt. Hood Community College in Gresham and forced the cancellation of classes.
Overflowing creeks and rivers in Clackamas and Washington counties forced residents to evacuate from homes and apartments. The American Red Cross has opened up emergency shelters.
Tuesday, officials were warning residents to be cautious for more flooding as a new weather system was aimed at Portland with a forecast to bring 1 to 2 more inches of rain Tuesday evening and Wednesday. Flash floods, mudslides, falling trees and power outages are likely. Residents who live in areas with potential flood risks are urged to make use of sandbags.