Missing Teen
Gresham police need help locating lost girl
12/10/2015, 1:18 p.m.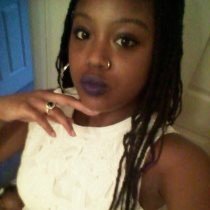 Authorities are asking for the public's help located a missing 14-year-old girl in need of medication. Her name is Ky'Riyanna Brown. Brown reportedly went missing Tuesday, Dec. 8 from somewhere near the 16200 block of Northeast Everett Court and has not been heard of since. The teen requires daily medication that she does not have in her possession.
Brown is described as being 5'4", weighing around 150 lbs., and was wearing a blue and white t-shirt and a grey hat at the the time of disappearance.
Anyone who knows about Brown's disappearance or current whereabouts is urged to call 503-823-3333 with information.