On Alberta Street
Little Things Show at Guardino
12/16/2015, 3:40 p.m.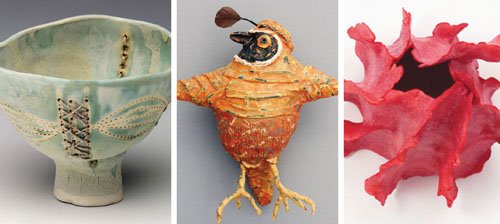 Guardino Gallery, 2939 N.E. Alberta St., presents its 15th annual "Little Things Show," one of the gallery's more popular monthly exhibits which is held each December.
The only parameter is that the artwork should fit within a seven inch by seven inch square or cube. The variety of medium ranges from paintings and stitchery to glass and mixed media. Among the artists featured are works by Jill McVarish, Jeanne Drevas, Carolyn Hazel Drake, Kelly Neidig and Sally Squire.