Spike Lee Film 'Chiraq' Opens
12/16/2015, 3:38 p.m.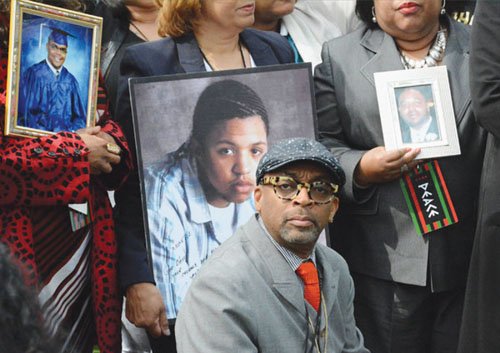 "Chiraq, the new film by Spike Lee, opened nationally this month and at the Hollywood Theater in northeast Portland. The film is a modern day adaptation of the ancient Greek play "Lysistrata," the character from ancient Greece who asked women to withhold sexual privileges from their husbands and lovers as a means of forcing the men to negotiate peace.
"Chiraq" follows the murder of a child by a stray bullet and a group of women led by Lysistrata (Teyonah Parris) who organize against the on-going violence in Chicago's Southside, creating a movement that challenges the nature of race, sex and violence in America and around the world.
The film co-stars Samuel L. Jackson, Angela Bassett, John Cusack and Jennifer Hudson.