'The Wiz' Encore Saturday
All-black cast follows the yellow-brick road
12/16/2015, 3:39 p.m.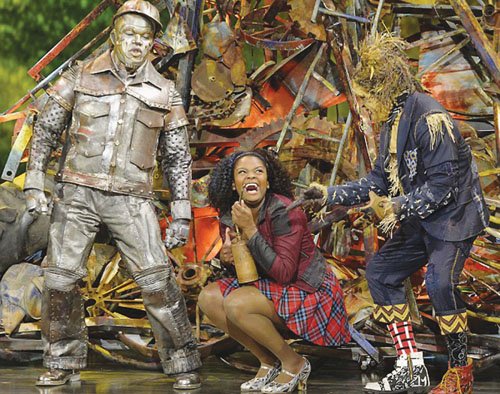 (AP) — A live musical production of the musical "The Wiz" which was a big hit when it aired earlier this month on NBC will get a repeat showing during an encore presentation on the TV network on Saturday, Dec. 19 at 8 p.m.
An estimated 11.5 million people watched "The Wiz" on its original airing, despite CBS airing a down-to-the-wire NFL game as competition. NBC said 'The Wiz' had the network's highest rating among children aged 11 and under since 2004.
"The Wiz" also drew strong reviews with a cast that included Elijah Kelley, Ne-Yo, David Alan Grier, Mary J. Blige, Queen Latifah, Uzo Aduba, Common and newcomer Shanice Williams as Dorothy.
Nielsen said that 1.6 million individual tweets were sent out about the broadcast. There was much online discussion about "The Wiz" having an all-black cast from people who may have been unaware that the 1970s-era musical and movie had a black cast, too.
TiVo said the show's top moment for people rewinding and watching again came when the Munchkins told Dorothy to "follow the yellow-brick road."