Buffalo Soldiers Give Back
12/17/2015, 1:24 p.m.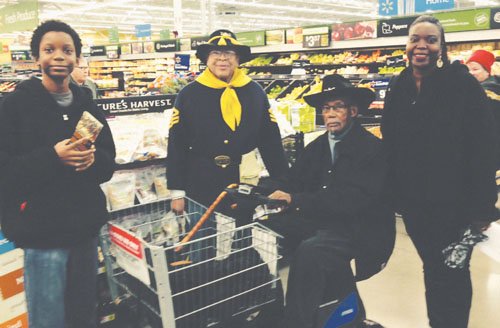 A great community service event occurred Saturday at the Walmart on Hayden Meadows when members of the Buffalo Soldiers took four families from King Elementary School shopping for winter clothes and holiday presents for the children.
The Buffalo Soldiers are a public service organization that keeps alive the history of African American soldiers who served in the U.S. Calvary in the western United States in the late 1800s.
The local group donated $250 for each family, $1,000 total, bringing some joy to deserving children that might not otherwise have presents this holiday season.
This upcoming Saturday, Dec. 19, the Buffalo Soldiers will be delivering toys on horseback too children in the Cully Neighborhood of northeast Portland, bringing more joy to children in the community.