Voices of a Thousand Angels
Interfaith Service to show solidarity with Muslim refugees
12/18/2015, 12:29 p.m.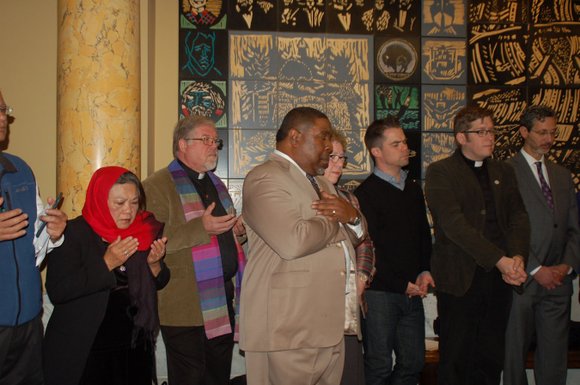 Tonight a group of religious leaders plans to come together at the Celebration Tabernacle on North Denver Avenue to support local Muslim families. The program, put together through an African American interfaith service, Voices of a Thousand Angels, is set to take place Friday, Dec. 18 at 8 p.m. It will feature poetry from Portland writer S. Renee Mitchell and a song and prayer from the Indigenous community courtesy of Fish Martinez. The service will feature a round of prayers from various local leaders, including Rabbi Michael Z. Cahana from Beth Israel, Pastor J.W. Hennessey of the Vancouver First Baptist Church, Pastor T. Allen Bethel, Reverend Jeremy Lucas of the Christ Church Episcopal Parish, and Mary Jo Tulley of the Catholic Archdiocese of Portland, along with a call to community consciousness by former Sen. Margaret Carter.
Senior Pastor E.D. Mondainé of the Celebration Tabernacle, who says it is his conviction to bring people together to support Muslim believers in Portland, brings the entire event together. "It is my conviction and strong belief that cataclysm is a prevalent area of ministry for me," said Mondainé in an invitation to the public. "My team and I have responded to national catastrophe across our great nation and today I sense an urgent call to respond with community prayer."
The Celebration Tabernacle is located at 8131 North Denver Avenue and the event, which is free and open to the public, begins Friday night at 8 p.m.