'Hateful Eight' on Big Screen
70mm film opens Christmas Eve at Hollywood
12/22/2015, 3:50 p.m.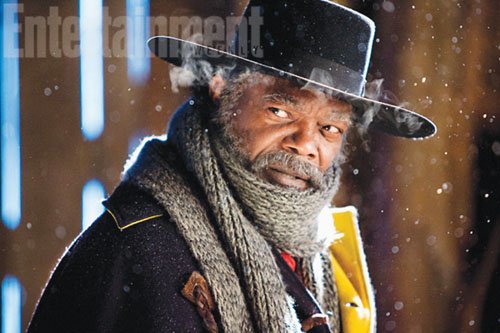 The Hollywood Theatre has announced showtimes for its highly anticipated screenings of Quentin Tarantino's new film "The Hateful Eight" in Ultra Panavision 70mm, starting Christmas Eve.
The first movie shot in the wide screen format since 1966, "The Hateful Eight" is a drama that takes place in post-Civil War Wyoming as bounty hunter John "The Hangman" Ruth (Kurt Russell) and his fugitive prisoner (Jennifer Jason Leigh) encounter another bounty hunter (Samuel L. Jackson) and a man who claims to be a sheriff. Greeted by four strangers, the eight travelers soon learn that they may not make it to their destination after all.
The digital version of the movie, which will screen in multiplexes starting Jan. 1, is six minutes shorter and features no intermission.
"The Hateful Eight" is the fourth 70mm film screened by the Hollywood since the Theatre resurrected 70mm film projection in Portland earlier this year. General admission tickets are $15.