Kwanzaa at North Portland Library
12/22/2015, 3:49 p.m.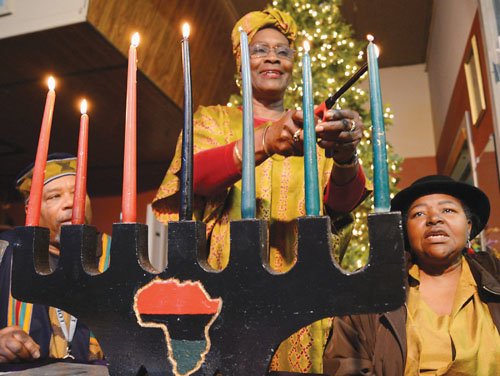 The community is invited to celebrate Kwanzaa, the holiday that honors African heritage and celebrates family, community and culture, during a special holiday event on Sunday, Dec. 27 at 2 p.m. at the North Portland Library's second floor meeting room, 512 N. Killingsworth St.
Mama Makini will explain the Seven Principles (Nguzo Saba) of Kwanzaa and share the joy of this cultural and family celebration. There will be activities for kids and light refreshments, including sweet potato sheet pie!