Must See Holiday Tradition
12/22/2015, 3:46 p.m.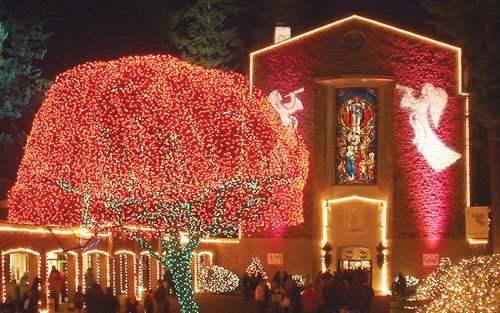 Since 1988, The Grotto's Christmas Festival of Lights has become a must-see holiday tradition celebrating the true meaning of Christmas.
Known as the World's Largest Christmas Choral Festival, The Festival of Lights features five different choirs and special guests each night from throughout the Pacific Northwest.
Visitors can enjoy hot beverages and food as they stroll through The Grotto's amazing million lights on display. Each night, children enjoy the petting zoo and interactive puppet show while carolers and dulcimer minstrels entertain guests of all ages.
The celebration continues every night, except Christmas day, through Wednesday, Dec. 30. Gates are open from 5 p.m. to 9:30 p.m., with grounds closing at 10 p.m. General admission is $10 and children (3-12) are $4.
The Grotto is located at Northeast 85th Avenue and Sandy Boulevard.