College Athletes in Holiday Spirit
12/23/2015, 12:52 p.m.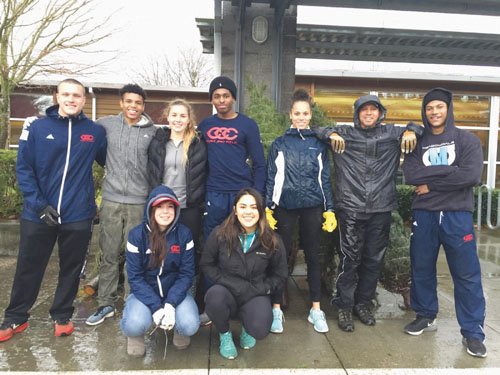 Track and field and cross country athletes at Clackamas Community College found a reason to get into the spirit of the holidays by giving 65 Christmas trees to needy families in southeast Portland. Most of those families would otherwise not have a tree for the holiday season.
Earl Boyles Elementary School, which has a 75 percent free and reduced lunch rate, was integral in promoting the recent giveaway.
"The CCC athletes found it very fulfilling to add an element to the holidays for those families," said Keoni McHone, CCC track coach. "The recipients were extremely grateful. One recipient said he planned to take the tree back to the shelter he was staying at for others to also enjoy."
Sports are in important part of student life at CCC, and its athletes are gaining high scores for their community service, on the playing field, as well as in the classroom.