Savoring Cultures and Perspectives
International Film Festival an opening to the world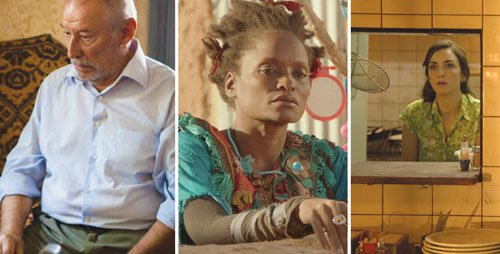 I've got an ambitious goal of seeing about 50 feature-length films this year; who knows if I'll make that goal but there is no doubt I'll savor the opportunity to sample so many different cultures and perspectives. Many of the PIFF films, even some of the best, never get a theatrical release. So it pays to take a risk and find an evening or two (or 10) to stretch beyond the usual multiplex fare.
Films will play all over the city and you can buy advance tickets on the festival's website, festivals.nwfilm.org/piff38, by phone at 503-276-4310 or at the box office at the Mark Building, Portland Art Museum, 1119 S.W. Park Ave. Paper copies of the schedule are also available all over the city. I advise arriving 30 minutes ahead of each film, as many films screen to full houses and they will only hold seats until 10 minutes before the film begins. The festival website has links to previews of most of the films to help you choose, and I'll be posting reviews of upcoming films next week.
---
Darleen Ortega is a judge on the Oregon Court of Appeals and the first woman of color to serve in that capacity. Her movie review column Opinionated Judge appears regularly in The Portland Observer. You can find her movie blog at opinionatedjudge.blogspot.com.