Selma puts Lens to our Past, Present and Future
Depicting a shared legacy
Tessara Dudley | 2/11/2015, 1:39 p.m.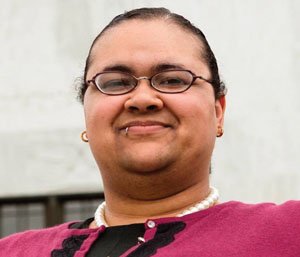 The movie Selma is a story about the power of people. Ava DuVernay's portrayal of the historical Selma-to-Montgomery march for voting rights brings a much-needed human touch to our national remembrance of the Civil Rights Movement, infusing a story about politics, disenfranchisement and brutality with irrepressible spirit.
People from all walks of life celebrate and honor the legacy of Dr Martin Luther King Jr., watching his speeches, reading his letters, and writing about his dream. But in all of this, the man gets lost. His radical politics disappear beneath the comforting illusion of successful integration; and his personal struggles are erased.
The United States government also celebrates King, but with little acknowledgement for its own complicity in the hardships he encountered. DuVernay's film asks us to look at this shared legacy in the face: While we share his dream, we must also recognize the actions of our own government in deferring that dream.
In the first minutes of the film, we see Dr King being presented with a Nobel peace prize. At the same time, a group of young girls are seen walking laughing and talking as they go down the stairs of a church. The viewer realizes with a sinking heart what is to come. The scene is shattered as the bombing of the 16th St. Baptist Church in Birmingham, Ala., unfolds.
The (thankfully) failed bombing attempt of the Colorado Springs NAACP office only three days before Selma opened in theatres calls into question whether we have really advanced quite so far as many believe. The recent public scrutiny over police killings in cities across the nation also has parallels with the past that are hard to ignore.
However, the most compelling story of Selma is not the bombings, the peace prize, or the repression. What DuVernay has done is to foreground humanity. This film is about the flaws and struggles and sorrows and hopes of people; not just Dr. King, nor John Lewis, Bayard Rustin, or Hosea Williams. Selma is also about Cager Lee, James Reeb, and Annie Lee Cooper. It is about living. It is about fear. It is about courage.
In Selma, we see not only Dr. King, the legend, but Martin, the man; a human being subject to depression and anxiety, to sorrow and fear, to doubt and frustration. Here we see a young John Lewis, young in his adulthood, but already no stranger to struggle. And we see individuals like Annie Lee Cooper, Jimmie Lee Jackson, and Cager Lee; ordinary people engaged in struggle because they have no other choice. The pain of beatings and loss of loved ones is endured because it must be.
In this political moment, we are faced with a similar struggle, facing similar pain. As the world has watched the U.S. this past year, our citizens are once again being subjected to brutal police repression—to tear gas, to beatings, to senseless death. Watching Selma now evokes the pain and fear many have been living with daily.
During the film, one audience member responded vocally to the events playing out on screen, expressing visceral reactions to the trauma. These moments of pain are a part of our collective history, for good or ill, and the goals of the Civil Rights Movement remain as relevant today as they were on Bloody Sunday.