Counterpoint to the Oscars
My top 10 films of 2014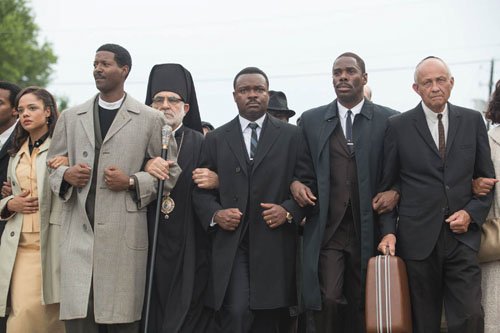 I have even less interest than usual in making Oscar predictions this year; it's the whitest and most unimpressive slate of nominees in years, overlooking a particular wealth of absolutely amazing work, including some featured in the films below. But as is my tradition, I offer this list of the 10 best films of 2014 just in time to provide a counterpoint to the Oscars, with a little bit of Academy Awards commentary thrown in.
My three top films were hard to rank; I could make a case that any one of them was the best film of the year. The two I ranked first are underappreciated, and both happen fundamentally to be stories of heroic faith. They are followed by two films that have received and deserved a lot of awards notice. My list also includes three films that I first saw at last year's Portland International Film Festival (PIFF), two of which garnered Oscar nominations. I've provided links to my full-length reviews of all but three of the films; those I have yet to review, so I've provided a preview of forthcoming longer pieces on them.
1.) Of all the films on my list, "Selma" pulls off the most difficult and important storytelling on this or any list. The American film industry loves stories of dark chapters in other people's history (most notably Nazi Germany), but doesn't have much of a track record for producing films that wrestle competently with the troubled parts of our own, barely more recent history. Ava DuVernay deserved an Oscar nomination for best director for what she accomplished here: a depiction of an important chapter of American Civil Rights history which neither whitewashes nor oversimplifies, and which imparts a sense of the canny strategy, guts, and heroic faith that it took to win for black Americans rights already guaranteed to them by the Constitution. She has set the bar for future work in telling the scores of neglected stories of this part of our history. And David Oyelowo deserved best actor honors for presenting Martin Luther King, Jr., as a living human, a young man thrust into leadership with the skills to pull it off but also with flawed humanity.
As with any historical drama, valid questions can be raised about some dramatic choices (most notably about Coretta Scott King, whose depiction here likely diminishes her influence, though no more than has chronically been the case). But compared to most other fact-based dramas (including the Oscar-nominated "The Theory of Everything," "The Imitation Game," and, most egregiously, "American Sniper"), "Selma" gets the balance right between facts and truth. You can read my full length review here.
[Rated PG-13 for disturbing thematic material including violence, a suggestive moment, and brief strong language; on at least 69 other critics' top ten lists; nominated for and deserves Academy Awards for Best Picture and Best Original Song; deserved nominations for Best Director (Ava DuVernay) and Best Actor (David Oyelowo); still in limited release and well worth seeing on the big screen.]