Praying for a Miracle
Dynamic church leader faces terminal diagnosis
Larry Johnson | 2/25/2015, 12:04 p.m.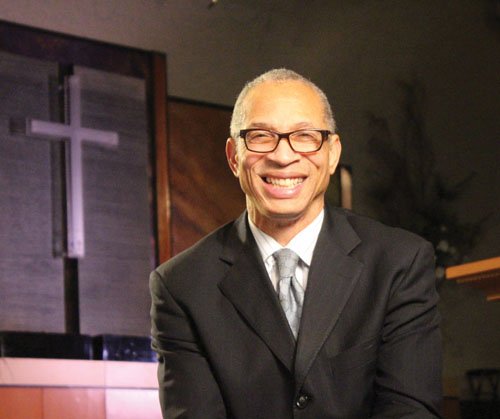 It's Communion Sunday at the Highland Christian Center in northeast Portland. The November service is coming to a close. The two rows of church workers holding silver trays for communion stand stunned and silent. Tears stream down some of their faces. Their beloved pastor has just announced to the congregation that doctors have found a cancerous growth in his kidney and have recommended that it be surgically removed.
Recollecting this moment, Dr. W. G. Hardy Jr. explains, "It's really tough when you're in the public's eye, what parts you want to reveal and what should remain confidential. And speaking to Highland—Highland being a family church—I felt impressed by the Lord to let them know so that they would be very clear on what to pray for and also be very aware of when the miracle had happened."
Months later, surrounded by his family, Hardy again made a shocking announcement. Despite the removal of a kidney and five weeks of recovery, his doctors have told him he's nearing the end of his life. The aggressive, clear cell cancer has spread throughout his body and he is in continual pain.
His weakened condition is a dramatic contrast to a person the community knows as a dynamic, activist and athletic preacher of lightening intelligence, sometimes known for doing the splits and even stage dives off the podium.
"I hope you brought your scuba gear, because we're going deep!" Hardy was known to quip, as he simultaneously challenged and encouraged, taught and inspired his congregation.
"His ministry is about building lives," says former Oregon Senator and Highland member Avel Gordly. "Pastor Hardy is a true servant leader and he has a gift – a way of being authentic and transparent about his own life and experiences and using language in a way that everyone can hear it."
After 19 years as senior pastor at Highland, Hardy has exceeded the church's expectations, establishing the congregation as a leading force for making a difference in the lives of people in the Pacific Northwest.
When Hardy took over Highland United Church of Christ it was housed in a little Tudor style church on Northeast Ninth Avenue and Going Street.
"They were dwindling in finances and membership and were in the process of closing the doors," Hardy recalled.
Over the next several years, Highland's attendance grew from about 30 to over 1,800 on Easter Sunday. Moving its location several times to accommodate new members, Highland Christian Center is now situated on a $6 million campus at Northeast 76th Avenue and Glisan Street.
"Now we have plenty of room for the children, marriages, home-going celebrations, and good works are spilling out all 25 doors of Highland," Hardy says.
Service to the community is the forefront of Highland's mission. Hardy likes to say the church is "not judged by our seating capacity, but our sending capacity."
Under Hardy's leadership, Highland has initiated homeless feeding programs and shelters, prison programs. The church established partnerships with Albina Head Start, Multnomah County, the state of Oregon through its REACH program, and the Highland African American Youth Coalition, just to name a few.