Praying for a Miracle
Dynamic church leader faces terminal diagnosis
Larry Johnson | 2/25/2015, 12:04 p.m.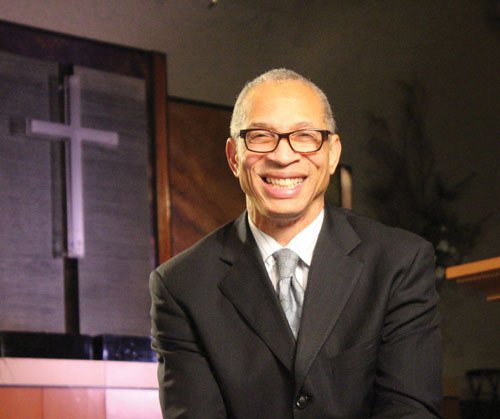 It's Communion Sunday at the Highland Christian Center in northeast Portland. The November service is coming to a close. The two rows of church workers holding silver trays for communion stand stunned and silent. Tears stream down some of their faces. Their beloved pastor has just announced to the congregation that doctors have found a cancerous growth in his kidney and have recommended that it be surgically removed.
Recollecting this moment, Dr. W. G. Hardy Jr. explains, "It's really tough when you're in the public's eye, what parts you want to reveal and what should remain confidential. And speaking to Highland—Highland being a family church—I felt impressed by the Lord to let them know so that they would be very clear on what to pray for and also be very aware of when the miracle had happened."
Months later, surrounded by his family, Hardy again made a shocking announcement. Despite the removal of a kidney and five weeks of recovery, his doctors have told him he's nearing the end of his life. The aggressive, clear cell cancer has spread throughout his body and he is in continual pain.
His weakened condition is a dramatic contrast to a person the community knows as a dynamic, activist and athletic preacher of lightening intelligence, sometimes known for doing the splits and even stage dives off the podium.
"I hope you brought your scuba gear, because we're going deep!" Hardy was known to quip, as he simultaneously challenged and encouraged, taught and inspired his congregation.
"His ministry is about building lives," says former Oregon Senator and Highland member Avel Gordly. "Pastor Hardy is a true servant leader and he has a gift – a way of being authentic and transparent about his own life and experiences and using language in a way that everyone can hear it."
After 19 years as senior pastor at Highland, Hardy has exceeded the church's expectations, establishing the congregation as a leading force for making a difference in the lives of people in the Pacific Northwest.
When Hardy took over Highland United Church of Christ it was housed in a little Tudor style church on Northeast Ninth Avenue and Going Street.
"They were dwindling in finances and membership and were in the process of closing the doors," Hardy recalled.
Over the next several years, Highland's attendance grew from about 30 to over 1,800 on Easter Sunday. Moving its location several times to accommodate new members, Highland Christian Center is now situated on a $6 million campus at Northeast 76th Avenue and Glisan Street.
"Now we have plenty of room for the children, marriages, home-going celebrations, and good works are spilling out all 25 doors of Highland," Hardy says.
Service to the community is the forefront of Highland's mission. Hardy likes to say the church is "not judged by our seating capacity, but our sending capacity."
Under Hardy's leadership, Highland has initiated homeless feeding programs and shelters, prison programs. The church established partnerships with Albina Head Start, Multnomah County, the state of Oregon through its REACH program, and the Highland African American Youth Coalition, just to name a few.
Behind all these programs, Hardy has been tirelessly working, nurturing and building leaders. He spends 300 nights a year away from his home.
"You have had a very positive, profound impact upon our community and city," says Bishop A. A. Wells of the Vancouver Full Gospel Church, in a message to Hardy. "You have greatly influenced our city, socially, politically and spiritually with your insightful, stately and courageous leadership."
Gordly cites the pastor's influence on mental health services to the African American community.
"The Pastor has worked to remove the stigma of mental illness and educated our people on mental health. There would not be an OHSU/Avel Gordly Center for Healing without Pastor Hardy's groundbreaking work that focused on the need for culturally specific services… and he did that work for well over a decade as the chair of the African American Mental Health Commission."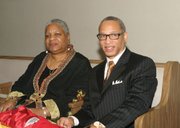 In addition to building programs that affect the African American community, Pastor Hardy has insisted on a church that is inclusive and diverse. As Gordly puts it, "It's been said that Sunday morning is the most segregated time in America. But not at Highland."
Hardy explains, "In the 1990s, Highland was in a predominately African American community, so most of the people who started coming were in that community, who found thirst-quenching ministry. And as we moved east we continued to attract people who realized that this water is good for all; and continued to move toward our goal of being a diverse church that preaches the Gospel, a Gospel to all men and women of every lifestyle. My dream has never been to be a pastor over a black church but to be a black pastor over a church."
Highland will celebrate Hardy's achievements leading the church with special intensity during its annual Pastor Appreciation Weekend, March 6-8. Themed "Exceeding Expectations: The Battle is Not Yours," the celebration will kick off with the Youth Gala: Honoring Pastor Hardy on Friday, March 6 at 7 p.m. On Sunday, March 8, two services will be held, the Highland's regular service at 10 a.m. and the 19th annual Good Shepherd's Day Celebration at 3:30 p.m. Both services will feature guest preacher Dr. Kerwin B. Lee, senior pastor and founder of the Berean Christian Church in Stone Mountain, Georgia.
Despite his illness, Hardy remains optimistic about the future of Highland.
"Number one, I see the leaders I've been pouring into over the 19 years beginning to step up and really exercise their gifts in order to share the load that the pastor has had to carry. I see the youth really becoming activated in their roles as youth Christian leaders. I see support staff giving more than 110 percent. And the beautiful part of it is, during my five weeks off, I got a chance to see that if God called me home, Highland would be in good shape," Hardy says.
But no one at Highland expects God to call the pastor home. No one expects anything less than a miracle. Says one Highland member, "We love our pastor, and we hope and pray that at this time next year we'll be celebrating 20 years of ministry with our pastor right here in his accustomed place."
"Love is an action word," says Hardy, "And for all who say they love me, I would love to see their shining faces on March the 8th so together we can thank God for what has occurred over these past 19 years."
Hardy's medical procedures have been very expensive. You may donate to the Pastor Hardy Medical Fund by calling Highland Christian Center at 503-287-9567, or by sending a check or money order to Highland Christian Center, 7600 N.E. Glisan St., Portland OR 97213. Mark your donation clearly: "Pastor Hardy Medical Fund."