Crack Cocaine's Racist and Vile History
For me, this gets personal
Harold C. Alford | 1/7/2015, 3:35 p.m.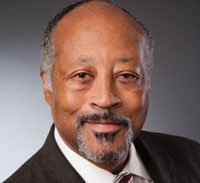 In charge of the distribution were a Central American named Oscar Blandon and a Los Angeles opportunist named Rick Ross, AKA Freeway Ricky (lived off the Harbor Freeway). This gets personal to me. Freeway Ricky lived six blocks from my aunt's home on Hoover St. in South Central. I witnessed what his activity was doing to the neighborhoods of Los Angeles. It was like a ghetto epidemic. Blandon and Ross got so large when Ross recruited the Crips and Bloods. These street gangs would set up chapters in most of the major cities and they would form two separate lines of distributorship flushing our communities with that evil crack cocaine.
In the aforementioned movie the CIA Director John Deutsch admitted that the CIA was involved in drug dealing within black communities and then resigned. He said the value was $1.2 billion but that was a lie. In 1 year Freeway Ricky's cut was $600 million. The director resigns, Blandon walks away and goes back to Central America and Ross gets less than nine years.
Who knows how many people died from activity related to crack? How many landed in prison and their lives ruined? How many children became orphans? All of this with the blessing and involvement of our federal government.
---
Harry C. Alford is the chief executive officer of the National Black Chamber of Commerce.