Ducks Mania!
1/7/2015, 2:48 p.m.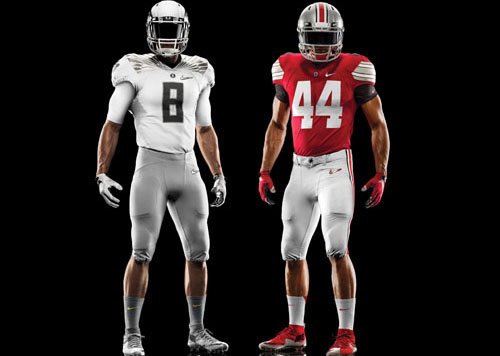 Nike unveiled the uniforms that Oregon and Ohio State will wear for the College Football Playoff National Championship.
The Ducks, who have experimented with several uniforms lately, give up their school colors of green and yellow to wear white jerseys with wings on the shoulder and the "Fighting Ducks" logo on the sleeves, both in silver. The Buckeyes will wear scarlet jerseys featuring gray stripes on the sleeves.
The ESPN sports network will broadcast the game on Monday, Jan. 12 at 5:30 p.m. (PST) from AT&T Stadium in Arlington, Texas.