Rap Duo Dishes It Out
Year begins with debut music video
1/7/2015, 4:13 p.m.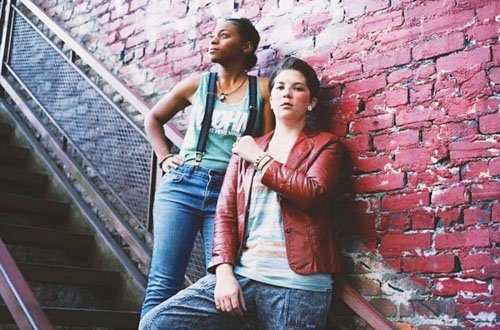 Portland's Neka & Kahlo, a bi-racial, female singer-rapper duo who makes spaced out, trap infused Hip-Hop and R&B music have a new music video. The women, who happen to be an out lesbian couple, dish a few of the pros and cons of that in their debut production.
The exclusive release dropped New Years Eve at "We Out Here Magazine."
Directed by Sam Lingle, Progress Trap is gritty and sleek at all the same time. Hailed as "visually stunning and unconventional, more Aaliyah's "Resolution" than the annual New Year's platitudes, the content is fit for the season as old habits spar with new beginnings.