Riveting and Inspiring
'Selma' wisely depicts struggle for civil rights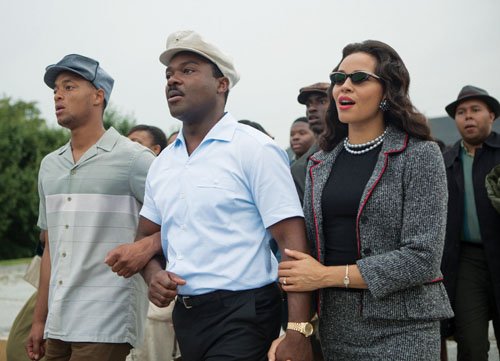 The voices we can hear in "Selma" have not been given nearly the airing they deserve. A historical film will always reflect some compromises borne of everything from the difficulty of capturing what was true to the challenges of getting a film made at all; the question is only what drives those compromises and how faithfully the film manages to portray what is most deeply true.
In this case, for example, DuVernay could not get rights to Dr. King's actual speeches (they are held by another studio for another project), so she sought to capture their essence in other ways. Yet in capturing Dr. King's essence, and in depicting the work and sacrifices of countless others, DuVernay and Oyelowo and so many others involved with this soulful project have managed to keep their eyes on the prize, and have captured what is true more than what is accurate. The result is a transporting vision of what progress looked like in a particular time, with some wisdom for those of us who need it to face the challenges that continue to plague us.
---
Darleen Ortega is a judge on the Oregon Court of Appeals and the first woman of color to serve in that capacity. Her movie review column Opinionated Judge appears regularly in The Portland Observer. You can find her movie blog at opinionatedjudge.blogspot.com.