In Loving Memory
Fannie Mae Stokes
1/21/2015, 2:23 p.m.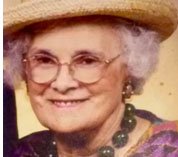 A memorial service for Fannie Mae Greenwood Stokes, who died Dec. 23, 2014 at the age of 100, will be held Saturday, Jan. 24 at 11 a.m. at First AME Zion Church, 4304 N. Vancouver Ave.
She was born Feb. 22, 1914 in Tatum, Texas, the 5th of 13 children to John Walter Greenwood and Hattie Ann Whitten Greenwood.
She was known throughout the community and was affectionately called "Aunt Fan," as she was always willing to give her time and personal resources to ensure her family's needs were met.
In the early 1940s she worked as a certified welder in the Kaiser shipyards. She also had a long career at the county hospital, now known as the Oregon Health Science Center. Working diligently, she was upgraded to and honored as the first Negro to handle medical instruments for sterilizing, cleaning, and processing before being used for surgery. Fannie was a faithful member of the First AME Zion Church where she served for many years as a Deaconess.
Preceding her in death were her loving husband James Stokes Sr., as well as all of her siblings.