On Alberta Street
Featured artists for July
7/7/2015, 3:26 p.m.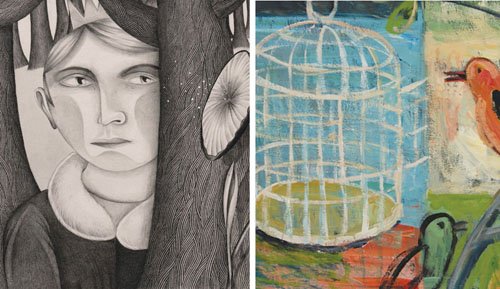 Guardino Gallery, 2939 N.E. Alberta St., gives marquee treatment to three artists during July.
In the Main Gallery, Carolyn Garcia's pieces are small in size and created with graphite and acrylic medium. The work is inspired by her observations of nature and her love of animals. She shares the space with Thomas Soule who creates complex sculptural objects fashioned of wood that are of a size to be carried by one person and are meant to occupy the human living space.
In the gallery's Feature Area, Sarah Ferguson uses a variety of mediums, drawing, painting, clay, mosaic, and assemblage to explore her vision.