Minority Entrepreneurs Rank High for Loans
7/7/2015, 4:36 p.m.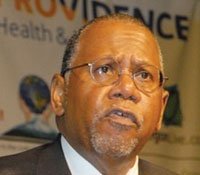 The Oregon Association of Minority Entrepreneurs was recently recognized by the Small Business Administration as the No. 1 micro lender of the Western U.S. and No. 2 nationally among 178 micro lenders in the country.
OAME micro loans help women-owned, minority-owned and emerging small businesses in Oregon and southwest Washington to access short term capital they need to become successful.
Previously ranked as the No. 7 micro lender in 2013, the non-profit organization advanced to its new position by increasing the volume of loans to qualified borrowers.
"We are proud to be recognized for our continued success and hope to further the support for MWESBs by our public and private sector partners," said Sam Brooks, the founder and chairman of OAME.

OAME has been in existence for over 28 years, helping promote and develop minority entrepreneurship and economic development in the Portland area. OAME works in partnership between ethnic minorities, entrepreneurs, education, government and established corporate businesses.
The SBA's Microloan program provides loans of up to $50,000 to help small businesses, with OAME's average microloan amount to $9,000.

For any questions about the OAME microloan program, visit oame.org or call Matt Rutter at 503-249-7744.