Sweet Cakes Fine Made Final
7/7/2015, 4:16 p.m.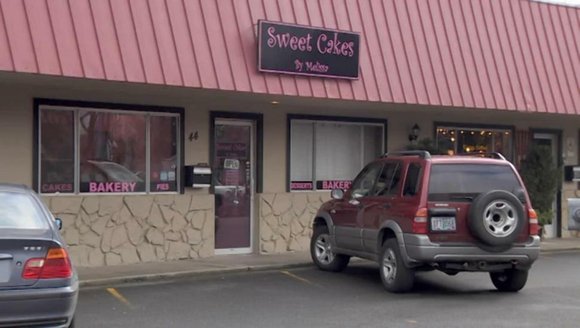 Under an Oregon law that businesses cannot refuse service to customers based on sexual orientation, race, gender, age, disability, or religion, the owners of a Gresham-based bakery that refused service to a lesbian couple have been issued a final order to pay $135,000 in damages.
The ruling Thursday from Oregon Bureau of Labor and Industries Commissioner Brad Avakian orders Melissa and Aaron Klein, owners of Sweet Cakes by Melissa, was based on the emotional and mental suffering the discrimination caused.
The Kleins hold religious objections to same-sex couples getting married. They also turned to social media to fundraise the entirety of the fine, which appeared to be reached as of Monday.
The Oregon Equality Act of 2007 gives religious organizations and schools an exemption from the law, but it does not permit private business owners to deny service to gay customers.
In a statement on social media, the Kleins indicated they would "not give up the fight." They can appeal the fine with the Oregon Court of Appeals if they so choose. The bakery's location in Gresham, however, has long been shuttered and it is unclear if they will continue to run business outside of town or through online orders.