Taiko Drumming Showcase
7/7/2015, 3:23 p.m.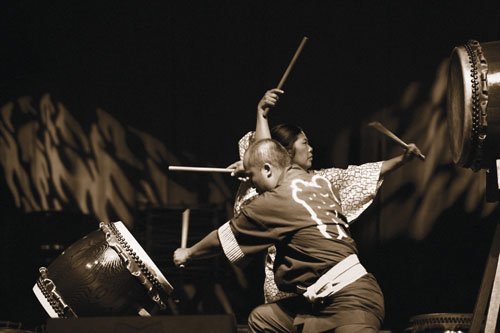 Portland's newest professional taiko company, Unit Souzou, will be the featured noontime showcase at Summer Arts on Main Street on Wednesday, July 15.
The free series, produced by Portland'5 Centers for the Arts, is presented every Wednesday from 11 a.m. to 2 p.m. during the months of July and August.
Begun in 2004 the event has evolved into a rite of summer, offering a wide range of family-friendly activities along Main Street between Southwest Broadway and Park Avenue.
Adjacent to the Portland Farmers Market on the South Park Blocks and the Arlene Schnitzer Concert Hall, Summer Arts on Main Street has helped transform a swathe of downtown into a popular destination for locals, downtown area workers, tourists and residents.