Tiny Dances Celebrate Diversity
7/7/2015, 4:29 p.m.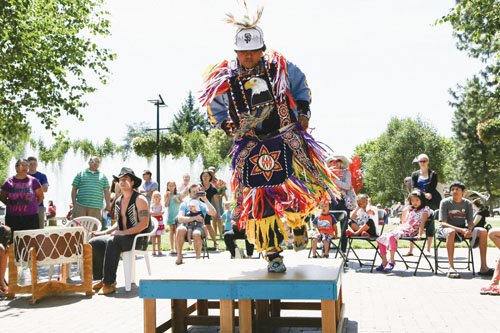 A diversity of ethnic dance forms, including Aztec, Native American, breakdance, traditional lion dance, contemporary, and more, highlight "Ten Tiny Dances," on Saturday, July 11, from 10 a.m. to 1:30 p.m. in downtown Beaverton.
The city of Beaverton and the Beaverton Arts Commission host the free event in partnership with the Beaverton Farmers Market.
"These dances celebrate our community's diversity and passion for the arts," said Mayor Denny Doyle.
At 1 p.m., the public is invited to hear from the artists, learning more about the creative process behind the event. Artists will gather under the sycamore tree in front of the Beaverton City Library with Ten Tiny Dances founder Mike Barber.