Tribute to Stevie Wonder
Free Music on Main Street Concert
7/7/2015, 3:37 p.m.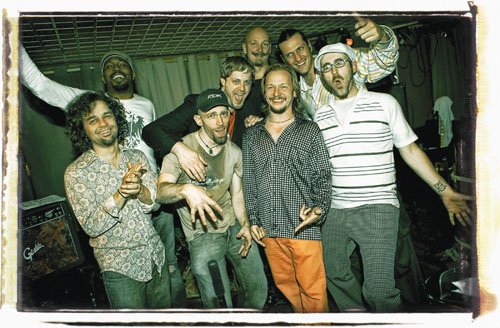 Portland'5 Centers for the Arts takes advantage of the lovely summer weather to present Music on Main Street, a free outdoor concert series featuring popular local and regional musicians performing a diverse collection of music.
On Wednesday, July 15 at 5 p.m., the series will feature Joey Porter's Tribute to Stevie Wonder. Porter, originally known as the frontman for the acclaimed Portland jazz/funk group, Porterhouse, now leads a new group of six musicians in covering popular soul artists from the 60s and 70s.
Following the initial success of the tribute group's sold-out Herbie Hancock and the Headhunter cover shows, they began performing some of the era's greatest hits by Meters, Sly Stone, and more recently Michael Jackson and Stevie Wonder.
All Music on Main Street concerts are free and open to the public. They take place on Southwest Main Street, between Broadway and Park Avenue, next to the Arlene Schnitzer Concert Hall. Tickets are not required. Food and libations will be served by ArtBar and Bistro starting at 4:30 p.m.