The Amazing Grace of the Mother Emanuel Nine
Taking action against racism and guns
Marc H. Morial | 7/14/2015, 3:17 p.m.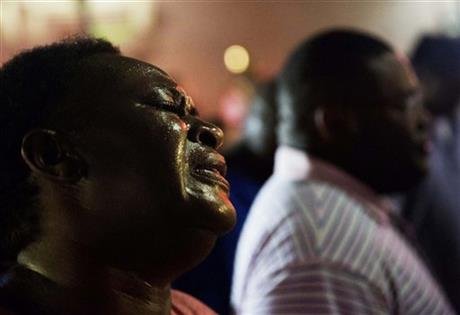 They represented the diversity of life in Charleston, South Carolina. Some were teachers; some were lawmakers; others were the glue that bonded their families. While they hailed from all walks and stages of life, the nine innocents slaughtered in the racist-fueled shooting at the historic Emanuel African Methodist Episcopal Church shared a common faith.
Their devotion to cultivating that faith gathered them together in the unquestioned safety of that church basement. In the end, it would be in the unquestionable embrace of the grace of their faith that their weeping families, mournful church family and our grieving nation bid them eternal rest.

Rev. Clementa Pinckney was a long-serving Democratic state senator and the senior pastor of Emanuel A.M.E. Church. He fought as hard for constituents as he did love and serve his congregation.
In his eulogy for Rev. Pinckney, President Obama remembered him as a "good man." He shared that, "he was in the pulpit by 13, pastor by 18, public servant by 23. He did not exhibit any of the cockiness of youth, nor youth's insecurities; instead, he set an example worthy of his position, wise beyond his years, in his speech, in his conduct, in his love, faith, and purity."
The married, 41-year-old father of two daughters leaves behind an impressive record of activism, including his recent push to equip South Carolina's police officers with body cameras after the videotaped fatal shooting of a black man at the hands of a white police officer.
Sharonda Coleman-Singleton was as widely known for her smile as she was for her dedication to her family, her church and her community. The 45-year-old mother of three was a reverend at Emanuel A.M.E. Church; the celebrated girls team track coach at Goose Creek High School; and a highly respected high school speech therapist. After her death, her oldest son, Chris Singleton, a baseball player at Charleston Southern University, recalled on social media that he would often tease his mother about going to church so much. He remembered that she would always laugh him off and say, "Boy you can never have too much of the Lord."
It has been reported that 26-year-old Tywanza Sanders died trying to protect his 87-year-old aunt, Susie Jackson. Sanders jumped between the shooter and his aunt, begging him to take his life instead of hers. The shooter is alleged to have said it didn't matter because, "I'm going to shoot all of you," before he opened fire. Sanders was a recent graduate of Allen University in Columbia, S.C. He received a degree in business administration in 2014. Recently, he worked at Against Da Grain Barbershop along with his brother.
Despite his bravery and heroism, Sanders could not save his aunt's life. Susie Jackson, a grandmother and longtime church member, became another of the shooter's victims, along with her cousin, 70-year-old Ethel Lance. Like the others, Lance was a devoted member of Emanuel A.M.E. Church. She worked at the church for more than 30 years.
Depayne Middletown Doctor was the mother of four daughters. She was a minister and sang in the church's choir. The 49-year-old devoted her entire career to public service. She had just started a job as an enrollment counselor at Southern Wesleyan University's campus in Charleston—her alma mater. Before that, she was a Charleston County community development director, helping the county's poorest residents receive grants.