City Adopts Racial Equity Goals
Aim is to end disparities in services, employment
7/14/2015, 4:37 p.m.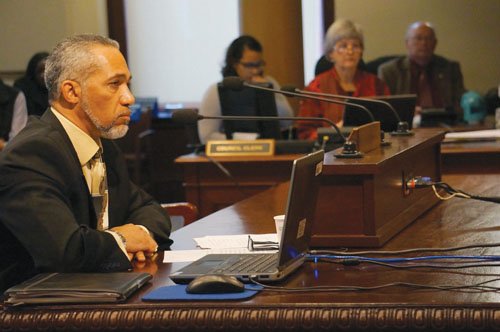 The Portland City Council has adopted three new racial equity goals along with six strategies aimed to achieve them. The action was taken last Wednesday in an attempt to end racial disparities within city government and to insure fairness in hiring and contracting.
The plan strengthens outreach, public engagement, and access to services for communities of color while also supporting and changing existing services using racial equity as a guiding principle.
Collaborating with communities and institutions of color to eliminate racial inequality in everything from housing to transportation to mental health services are other priorities adopted by the plan.
The Office of Equity and Human Rights, led by director Dante James, also saw its proposal approved for a new database to track demographics within each city bureau.
Every branch of government in the city will be required to present a five-year equity roadmap by the end of 2015, to include specific and measurable goals about diversity in hiring and how to achieve those goals.
"Achieving these goals will help provide benefits for everyone as they receive benefits from the city," James said.
Even commissioner Dan Saltzman, who was originally skeptical of the Office of Equity and Human Affairs back in 2011, commended James' work and got behind the new goals.
Commissioner Amanda Fritz urged the City Council to immediately start reviewing policy decisions through the guiding principles of racial equality. Mayor Charlie Hales released a statement on the plans.
"We are a very diverse city," Hales said. "And racial equity means understanding both that diversity today and the institutional racism and historical wrongs that underlie that diversity, even now. When we do our budget and we have our director of the Office of Equity and Human Rights at the table, questioning bureaus, that's normal. We should be thinking about how we spend money in terms of equity."
For more information on the Office of Equity and Human Rights, visit portlandoregon.gov/oehr.