Gresham Arts Festival Saturday
7/14/2015, 1:01 p.m.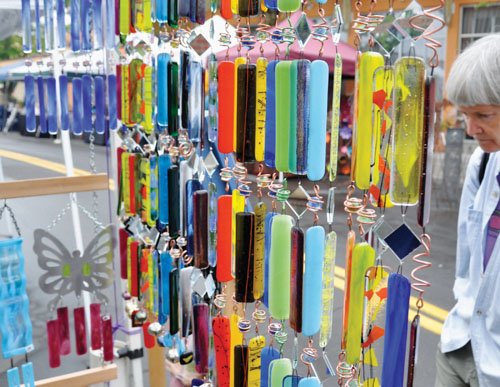 The 14th annual Gresham Arts Festival, the city's most popular annual event, returns Saturday, July 18, drawing thousands of people to meet with - and shop from - a carefully selected crop of Northwest artists and artisans: painters, potters, sculptors, glassblowers, jewelers, woodworkers, photographers, and more.
More than150 artists will fill the streets from 9 a.m. to 5 p.m., along with 12 musical acts and a "Kids' Village" sponsored by Greater Gresham Baptist Church that encourages kids to unleash their inner artist by participating in free and fanciful craft projects and cooling off in the Children's Fountain.
Festival visitors also are invited to help break a Guinness World Record at the Chalk of Fame, as families, friends, businesses and community groups together color in 350 5-by-5-foot Gresham-themed chalk drawings - the most ever put to pavement - on Third Street next to the Arts Plaza.