River Otter Finds Home
7/14/2015, 3:22 p.m.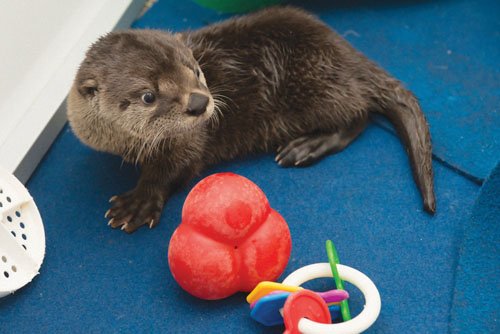 A boisterous, squeaky river otter pup, orphaned last month near Cottage Grove, has just taken up residence at the Oregon Zoo. Since the young otter would not be able to survive in the wild without its mother, the Oregon Department of Fish and Wildlife asked the zoo's veterinary center to help bring it to full health. "He is playing in his pool, eating voraciously and grooming himself — all behaviors we want to see right now," said the zoo's Julie Christie.