Young Rapper's Mixtape
A voice to Portland's cultural climate
7/14/2015, 2:58 p.m.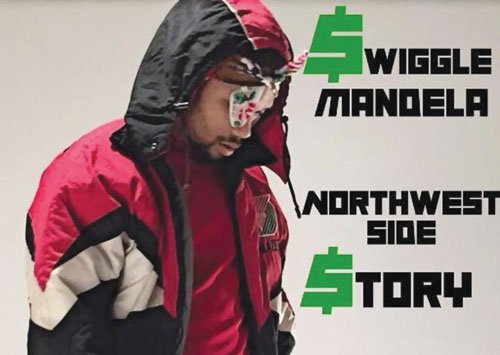 Swiggle Mandela is more than a just a Portland rapper. He is an accomplished musician, writer, leader, entertainer and mentor. He has been releasing music, as well as music videos, doing shows and everything else that comes with the music business for about a decade and he is only 24 years old.
His latest mixtape "Northwest Side Story" is a unique and versatile body of art with conscious subject matter, ranging from spirituality, family, love, and just having a good time. But the CD has another side. It tells a story about a Portland many people may not be aware, with cuts like "Ghetto Portland" which speaks of a cultural climate that is filled with the murdering of young black girls, as well as the incarceration of young black men.
As Swiggle Mandela continues to work with his recording company and family, LFGM (La Familia Gang Music), anyone who loves remarkable local music should definitely tune into what the young CEO is doing with his music and movement!
Swiggle Mandela's Ghetto Portland is available for free download on soundcloud.com.