NAYA Youth Experience DC
7/15/2015, 12:37 p.m.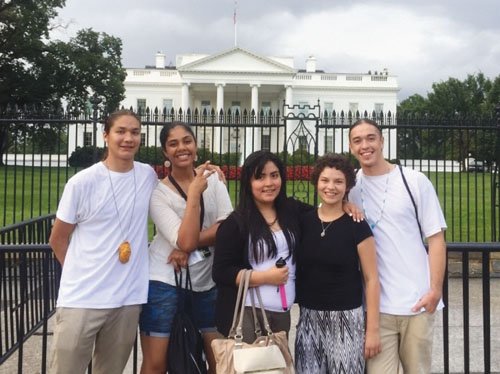 The Native American Youth and Family Center of northeast Portland sent five youth to the first White House Tribal Youth Gathering last week. First Lady Michelle Obama spoke to more than 850 youth telling them how important their heritage is to the nation and that their voice matters. The youth were excited by the powerful messages that talked about hope, focused priorities, and the strength of Indigenous people.